With so much speculation and so many rumours flying around the internet concerning smartphones, it is easy to get swept up in every new piece of information. Despite this, it seems that one rumour concerning the impending Nokia Windows Phone could have some grounding in fact after all…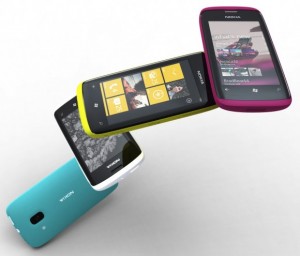 It seems that Nokia have almost completely turned their attention towards their joint-venture with Microsoft. They have announced that they are making good progress on all aspects of work concerning the new device, coupled with an optimistic expected released date. The announcement follows a hint that was dropped by Nokia CEO Stephen Elop, who let slip that a fourth quarter release for the Nokia Windows Phone was indeed "possible".
Nokia recently issued a statement, which read: "Nokia remains pleased with its progress on its Windows Phone strategy, and has increased confidence that the first Nokia product with Windows Phone will ship in the fourth quarter 2011."
Rumours have also been heard of Nokia's intentions to release a further four new smartphones during 2012.
Nokia have not had the greatest week in their company's history; they have just seen their share prices taking a huge tumble after they announced that sales for the first half of 2011 had been much lower than they had originally expected. This was compounded by an update to investors informing them that they would not be able to issue expect earnings targets for the year.
Meanwhile, Nokia have also announced that they will be be carry on supporting the Symbian operating system until 2016. Although it expected that the platform will run-dry long before, the mobile manufacturer ensures its customers that support will be available for devices running Symbian until the announced date. The prices won't be too pretty for upcoming Nokia projects, but you can seek out cheap phones at phones4u if you're looking for a more reasonable deal.
Advertorial